Enjoy shopping from anywhere with remote shopping
Mitsukoshi Isetan Remote Shopping app
Launched November 2020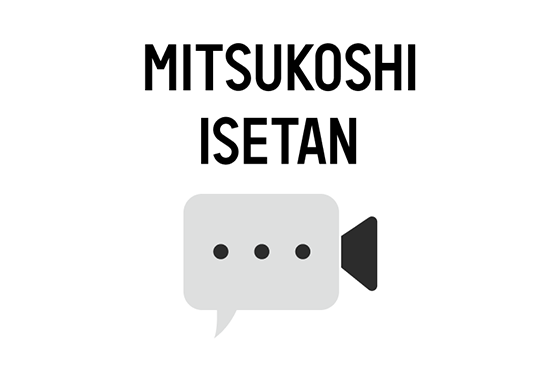 The Mitsukoshi Isetan Remote Shopping app was initiated to provide an in-store shopping experience online, offering the one-to-one service, product recommendations and other kinds of department store hospitality. Through interactive communication between customers and stylists (sales staff), the app provides a shopping experience that can be enjoyed remotely from anywhere.
Everything from chat and customer service via video to payment is included in a single app. Using the newly developed item registry function, should the customer desire any item to be introduced to them during chats or video calls on the app, they can add it to their own shopping cart. This also allows customers to purchase products at stores (Isetan Shinjuku Main Store, Mitsukoshi Nihombashi Main Store, Mitsukoshi Ginza Store and Isetan Tachikawa Store) from the comfort of their own home, including items not available on the Isetan Mitsukoshi online store.
Connecting regional Group stores to main stores using remote customer service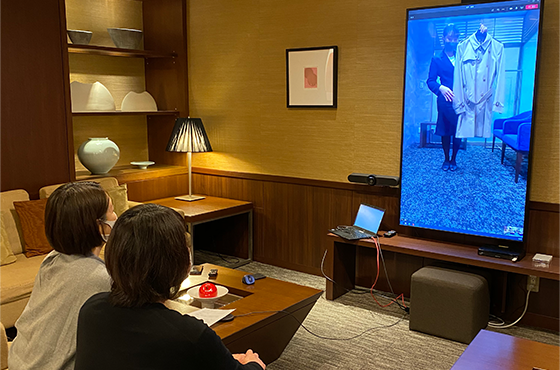 We have also launched a remote customer service linking both the Isetan Shinjuku Main Store and Mitsukoshi Nihombashi Main Store with some of our regional stores, enabling customers at these regional stores to enjoy shopping via remote customer service for products that were not previously available without visiting one of our main stores. In December 2020, the Matsuyama Mitsukoshi reopened its newly renovated digital salon, where customers can relax and experience one-to-one service with a stylist at one of our main stores.